We specialize in a wide range of water well service offerings such as water well repair, design and installation, pump and motor installation and replacement, pressure tank and storage tank installation and replacement, well inspections, flow tests, plugging services and chemical treatments.
Already have an existing water well? We provide service and maintenance on all water well systems. We employ state approved, licensed service technicians who are trained to handle your water well needs. Call us at (928) 308-4472 or Contact Us through the website to schedule your service.
Most water well repairs that are required can be accomplished on the same day. During your water well service call, PumpWorks professionals will evaluate your water well system as part of our inspection process. After the necessary repairs have been approved and completed, we then keep our evaluation on file for future use.
The service technicians at PumpWorks specialize in water well evaluation, leak repair, well pump and motor replacement, system control service and repair, above and underground storage tank systems and repairs.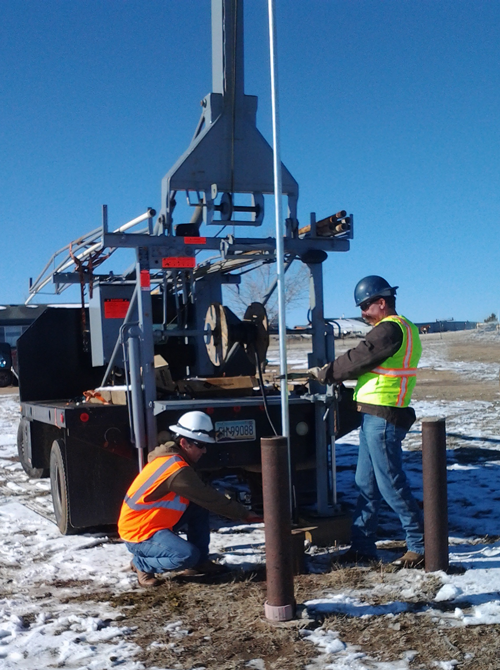 Mobile Emergency Water Service
At PumpWorks we know how difficult it can be to go without water for even one day. If you have a water service problem that requires an extended amount of time to fix, we have our Mobile Emergency Water Service available for just you. You won't have to go without drinking/cooking water, bathing or bathroom needs. Our water trailer has a 500 gallon water storage capacity and on-demand pump. We can make sure your home has a water supply until your well service is back up and running.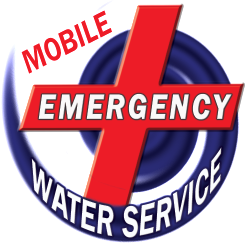 What Our Customers Have To Say

Angel C. - Paulden
We bought a place in Cornville and it had a well. We have never had a well so we were concerned about it. Asked another business in the area for a recommendation and they said to call Tim. Called Tim he came out and was so patient with me explaining about wells and what I needed to know. He had all the equipment to check the well and get the depth of it and the amount of time it took to refill. He was very knowledgeable and professional and I would recommend him to anyone needing his type of service.


Theresa H. - Chino Valley
We were very pleased with Tim's work. Reasonable prices, and he showed up on time. Tank was replaced fast and correctly thank you for all your help.


Kim K. - Chino Valley
Great work! Tim has been very professional and such a big help with finding out the problem with a sabotaged well. I have recommend him to my friends and will use Tim on the future


Laura C. - Chino Valley
Finding a reliable, competent, intelligent source in AZ has been a challenge. After waiting a month for one local company to show up, and another who did and caused me 2,000 plus in damages, I finally found Tim. Instantly he returned my call, 'amazing' and made an immediate appointment while actually showing up and finishing the job. He's completely well rounded, honest, and all I can say is look no further for the best service specialist in the area. His professional, business approach is a rarity in this neck of the woods. And that's why you see consistent 5 star ratings. Quality & Reliability….


Linn C. - Paulden
Tim was awesome!! Called him Saturday and he came out an hour and half later, checked my pump, found we needed a new one, a few hours later he came back with a water tank and hooked up a temp. Pump and by Wednesday everything was fixed. Him and his crew were great, professional, and very polite. I highly recommend them and will be telling everyone in town to call them when you have well issues. What a great company and the price was great too 🙂


Shawna H. - Chino Valley
Tim and his crew did a great job for us! We had to make a late last minute call and he was very fast and efficient! Two young boys and a well not working was extremely scary but he was fast, efficient and even helped supply us water while he replaced our pump. Would highly recommend, made it even better that we were able to use a family owned business 🙂